On May 19, 2019, the second China-Israel Medical Technology Industry Summit Forum was held in Changzhou. Honored guests included: Wei He, Director of National Medical Products Administration (NMPA), Member of Central Committee and Vice-Chairman of the Central Standing Committee of Chinese Peasants And Workers Democratic Party (CPWDP), Jiao Hong, Vice-Chairman of CPWDP, Yang Zhen, Vice-Chairman of the Central Committee of CPWDP, and relevant leaders from the Committee of the Chinese People's Political Consultative Conference (CPPCC), National Medical Products Administration (NMPA), and government of Jiangsu Province and Changzhou City. Medical experts, scholars and entrepreneurs of healthcare industry from China and Israel also were in attendance.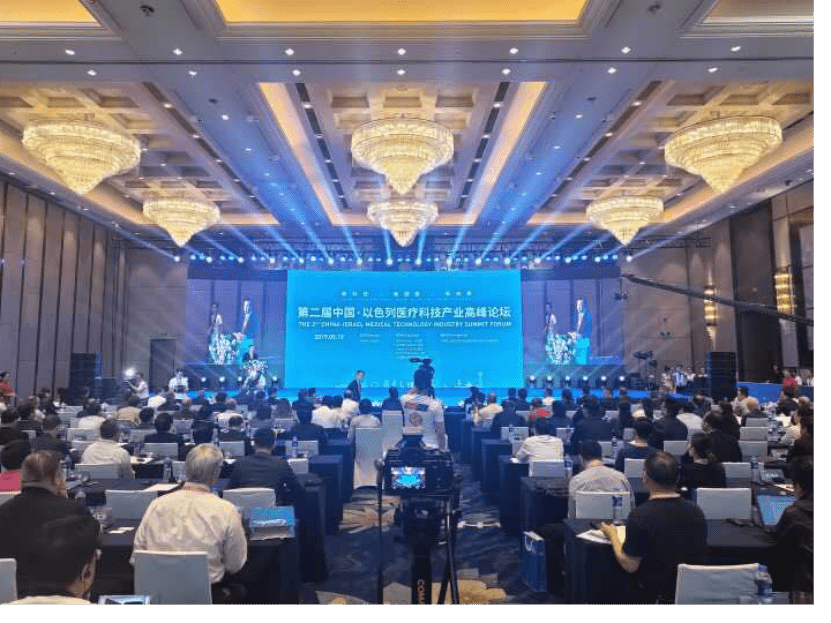 The forum was hosted by the People's Government of Changzhou and organized by the People's Government of Wujin District of Changzhou, Changzhou West Taihu Lake Science and Technology Industrial Park, Changzhou-Israel Innovation Park, ECM MEDICAL, and Changzhou Runyoung Technology Transfer Center. The Central Biotechnology and Pharmacy Working Committee of CPWDP was the co-organizer and honored guests included Aaron Ciechanover, an Israeli nobel prize winner, Lianghua Jiang, Director of Chinese Academy of Sciences Shanghai Institute of Materia Medica (SIMM), Jian Ding, academician of the Chinese Academy of Sciences and the Chinese Academy of Engineering and other esteemed scientists. There were more than 200 attendees including experts and scholars, representatives of government agencies and key enterprises including high-tech medical enterprises, well-known investment institutions, medical institutions, universities and research institutes from China and Israel.
This Forum was one of the key activities of the 14th China Changzhou Advanced Manufacturing Technology Achievements Exhibition and Fair under the "Belt and Road" initiative and the "China-Israel Innovation Cooperation Action Plan (2018-2021)". It was a basis for discussion for China and Israel, with a focus on medical industry trends and groundbreaking technologies and it provided a dialogue, exchange and collaboration platform for government, enterprises, experts from the field of medical technology innovation and development.
With the theme of "New Technology, New Health, New Future", the forum included five on-site signings of innovative projects in the medical industry, six keynote speeches by top medical experts from China and Israel, two roundtable dialogues on medical technology and seventeen roadshow presentations of Israeli medical innovation projects.
May 20th, 2019